.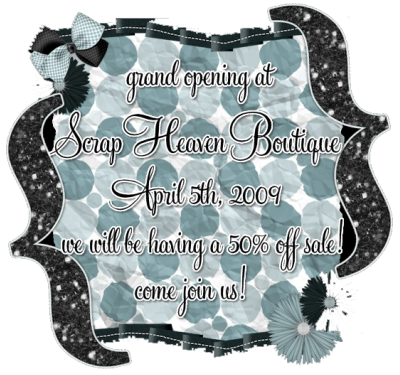 Click on the advertisement above to go to the Grand Opening Sale at Scrap Heaven!

This is a fantastic sale!! They've got a good many designers with FABU talent. Take a look around! There is a collab kit that is FREE with a $10 or more purchase!

All items 50% off for today and tomorrow ONLY!! Have fun!
.