.
The following ad is for items designed by Pimptress, at two stores. I also wanted you all to know that Paradise 4 Scrappers is also having a big Easter sale, starting tomorrow and ending midnight Sunday night. Almost every designer is 50% off!! I'm presuming I'll have a proper ad for them before it all starts. At least I hope so!

But look at what Pimptressis doing! YAY!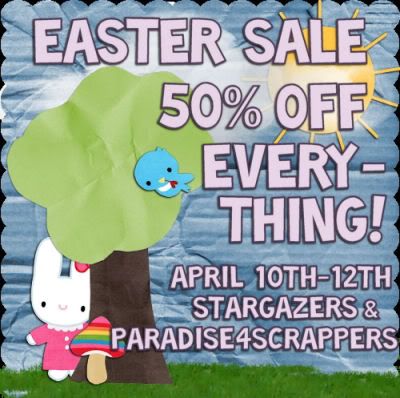 Don't miss out!! I just posted a tutorial, below, called Lovely Garden, with a kit from Paradise 4 Scrappers. So it's not like you won't have a use for this sale!
.